If you're looking for some quick and easy Mother's Day crafts to do with your kids this week, here's one that fits the bill on all counts. Plus it recycles all those plastic eggs you'll probably end up throwing out before next Easter.
WHAT YOU'LL NEED:
• large plastic Easter eggs (long halves only)
• green straws (forage through your trash or recycle bin and wash; or snag a few extra the next time you're at everyone's favorite coffee shop)
• foam paper or construction paper
• Elmer's glue (if you're working with kids)
• hot glue (if you're in a hurry)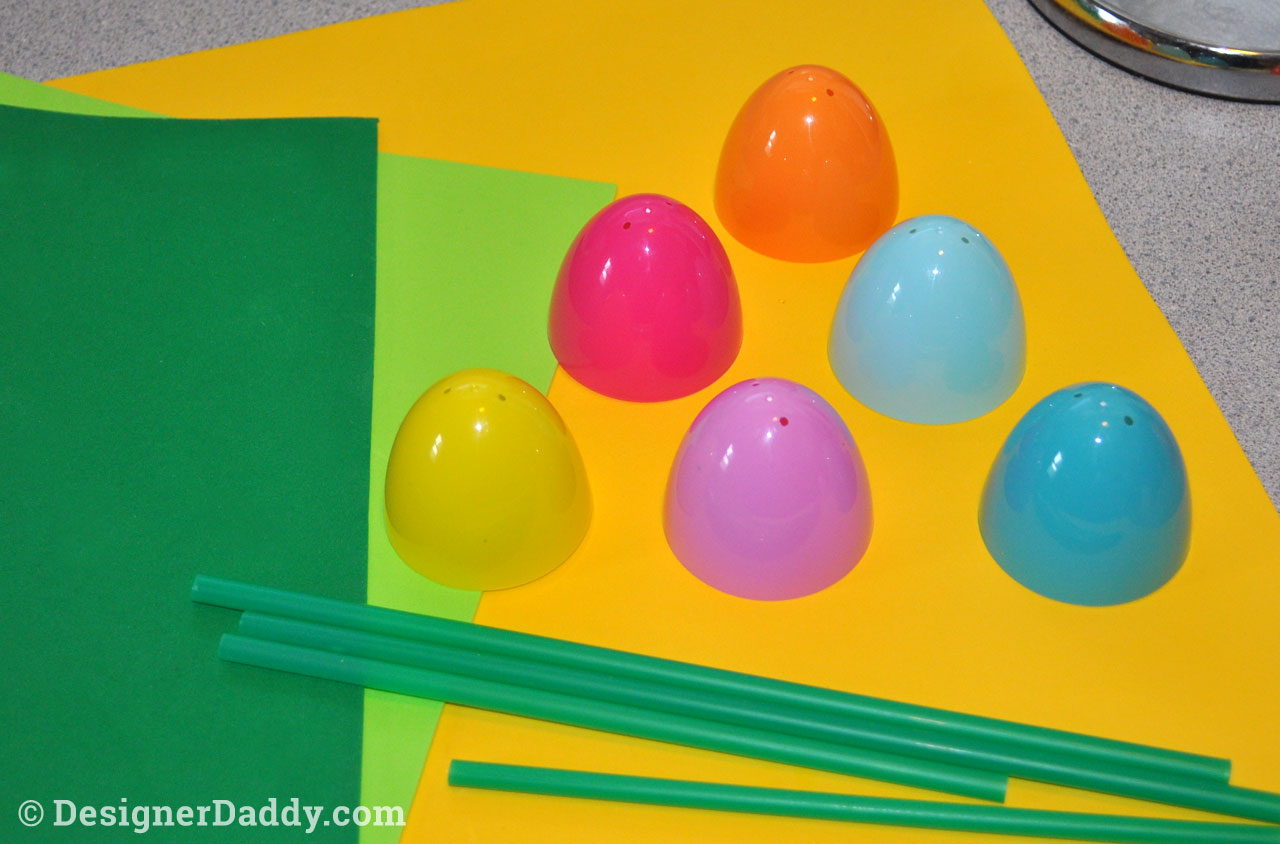 .
Glue the straws to the bottoms of the eggs. If you're using Elmer's, you'll need to hold them in place for a couple of minutes. If using hot glue, wait a few seconds before attaching the straw, as it may melt a bit.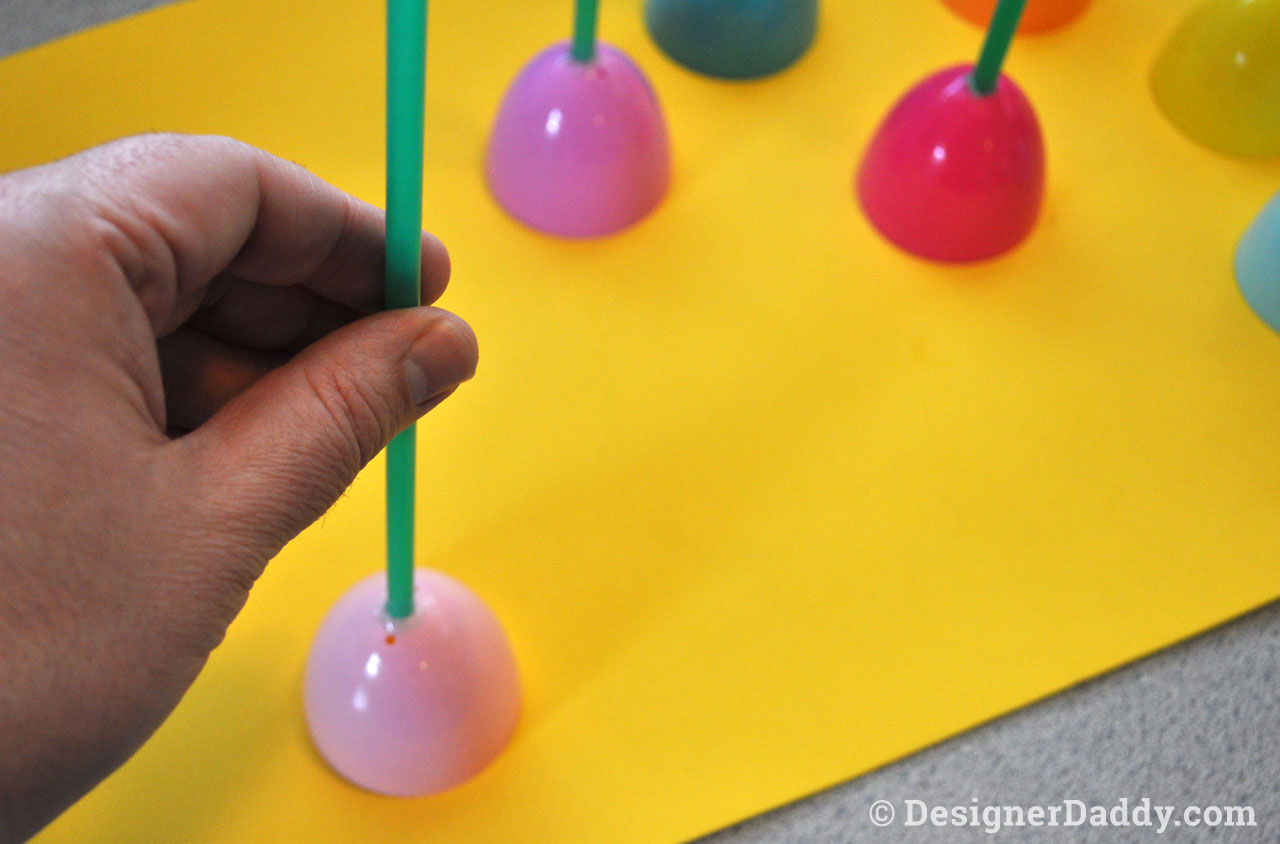 .
Cut your "stems" to varying heights, and then attach leaves made from foam paper (seen here) or construction paper. Here's a handy-dandy template for the cutting-a-leaf-freehand-impaired. As before, wait a few seconds before laying the straws on the leaves if using hot glue.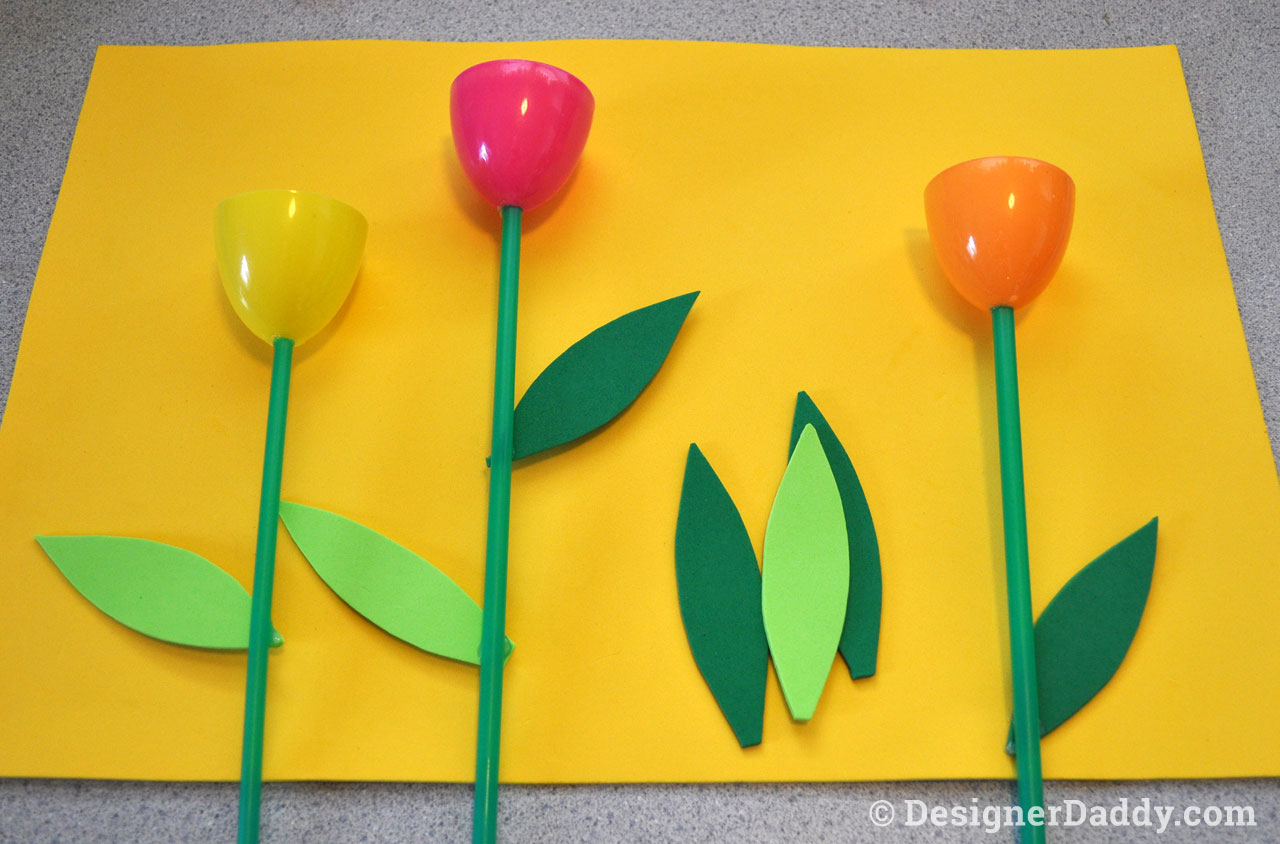 .
How and where you present your tulip garden to Mom is entirely up to you. I found this old bottle dryer in the basement that made for a perfect garden. These grass dryers are made by Boon, and are sold just about anywhere you buy baby stuff.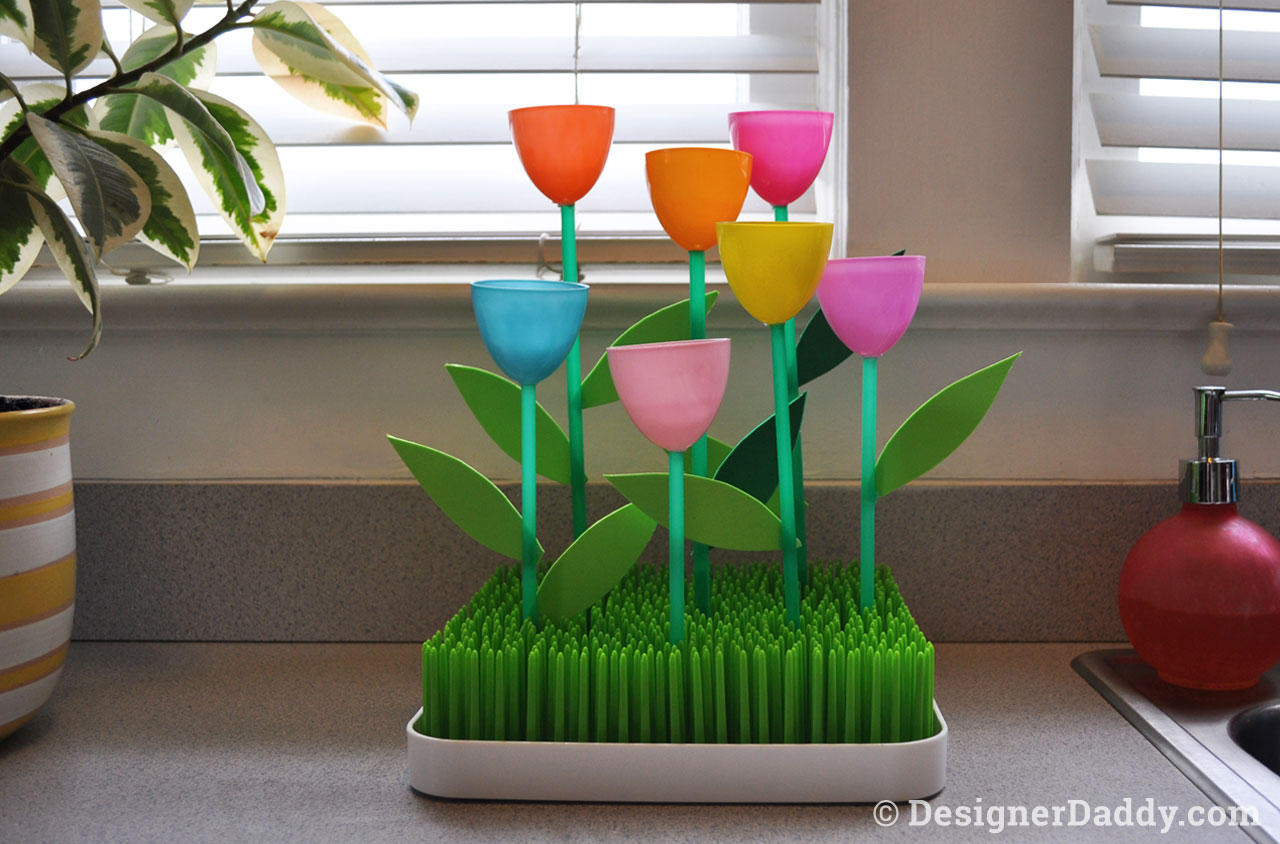 Other Ideas: stick the flowers in a pot full of soil or floral marbles, pop them into a vase, or just bundle them up with ribbon and a card. This would also be a great way to celebrate Spring/Easter or to welcome a new baby.
Spruce it up a bit. We're giving ours to (Spoiler Alert!) Grandma with some candy inside the tulips and seed packets of her favorite flowers and herbs tucked into the grass. I get a little out of control when I'm in craft mode, so I also made a wee garden bug out of a smaller plastic egg, pipe cleaner, pompons and googly eyes.
Hint: If you're going to put anything inside the tulips (candy, diamonds, etc.) reinforce the stems by gluing larger/thicker straws to the eggs, then slip smaller straws inside.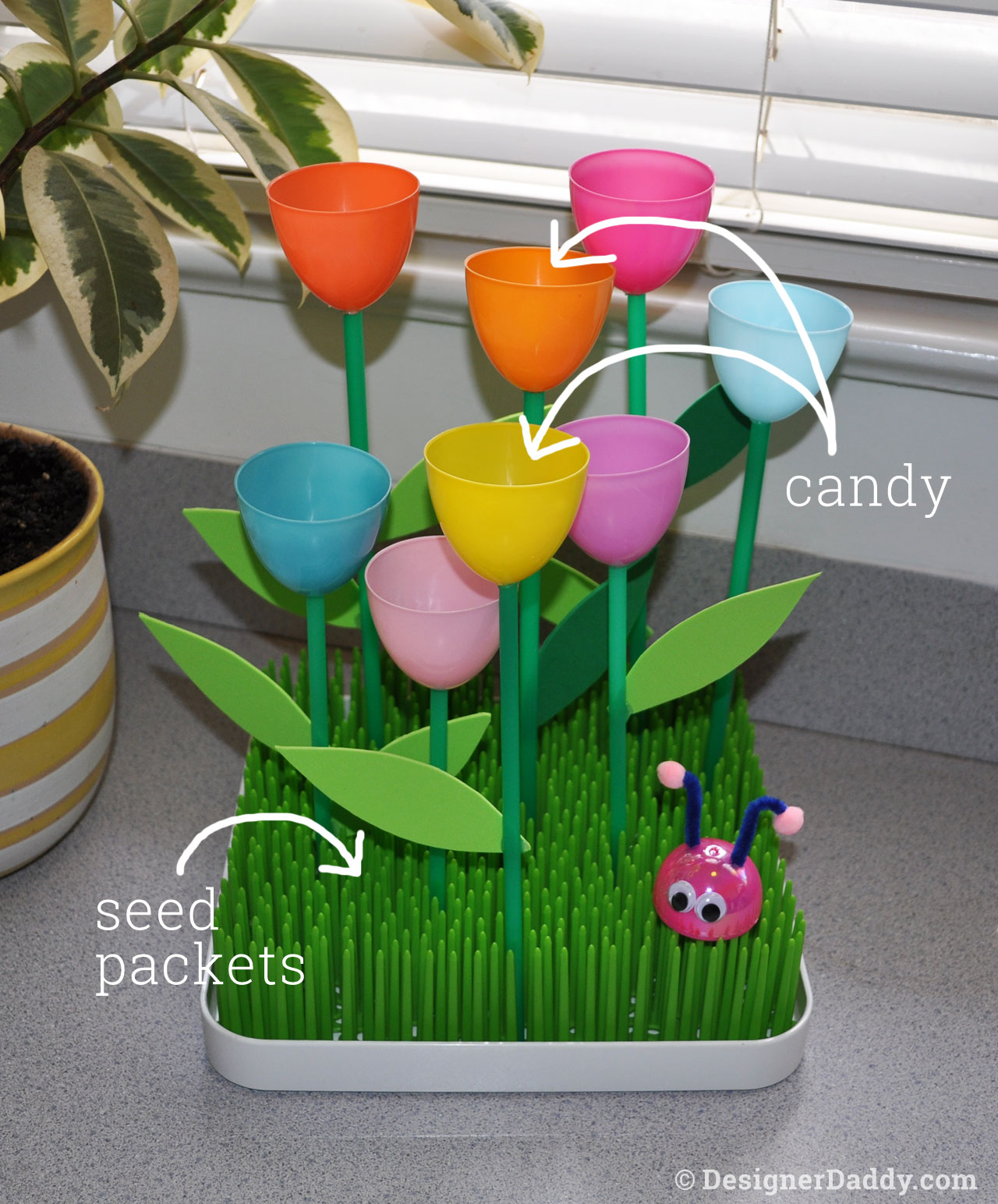 Let me know if you make your own tulips and how Mom or Grandma liked them! Send me a pic and I'll show it off on Designer Daddy's Facebook page.
. . . . . . . . . . . . . . . . . . . . . . . . . . . . . . . . . . . . . . . . . . . . . . .
Speaking of which… for more artsy-fartsy fun & other foliage, Like Designer Daddy on Facebook or follow on Twitter!